The Woman Behind Our Leadership Training Company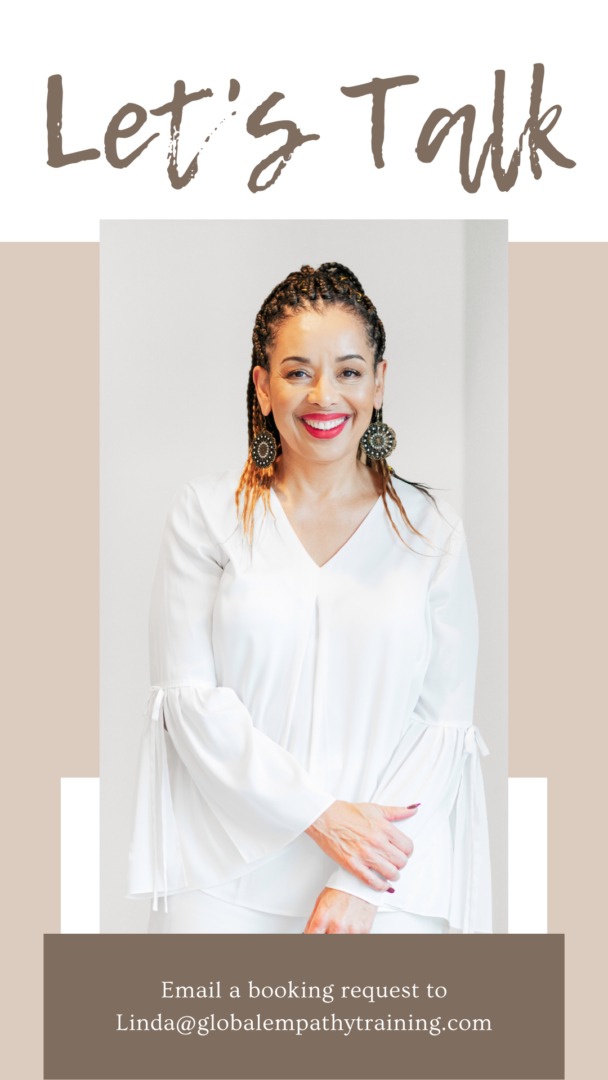 Dr. Linda McKenzie strives daily to be an intentional CEO for Global Empathy Training Academy. Collectively, she has more than three decades of experience in consulting, executive program administration, mentoring, coaching, training and leadership development, curriculum development, and small business startup. Her life's mission and core values are quilted in serving and empowering others to be fearless yet mindful, bold yet humble, and move collaboratively and purposefully in driving change.
Born in Detroit and raised in Flint, Michigan. by a single mom of six children, Linda learned the struggle of finding a voice as an underrepresented woman of color throughout her personal and professional life. From childhood until now, she built upon the lived experience of inequality and learned to temper her emotions instead of outrage, practice empathy, extend grace, while fearlessly advocating equity for all. She has riveting stories about how inequality and diversity, or the lack thereof affected her personal and professional career.
Dr. McKenzie has maintained a profession leading younger generations in organizations and personal development. Linda believes that all leaders must commit to life-long learning to sustain credibility as a global citizen. This includes embracing how life experiences mold perceptions, form beliefs, and ultimately manifest actions. She approaches facilitating leadership with a humanistic focus to discover the best opportunities toward achieving mutual understanding. Teachable moments are built-in training and allow participants to connect cognitively and emotionally, all while fostering self-awareness and understanding.
"Dr. McKenzie helped my brother Adolfa and me through a very stressful time in our academic careers, and we cannot thank her enough!"
- Orlando A.

Certifications and Memberships